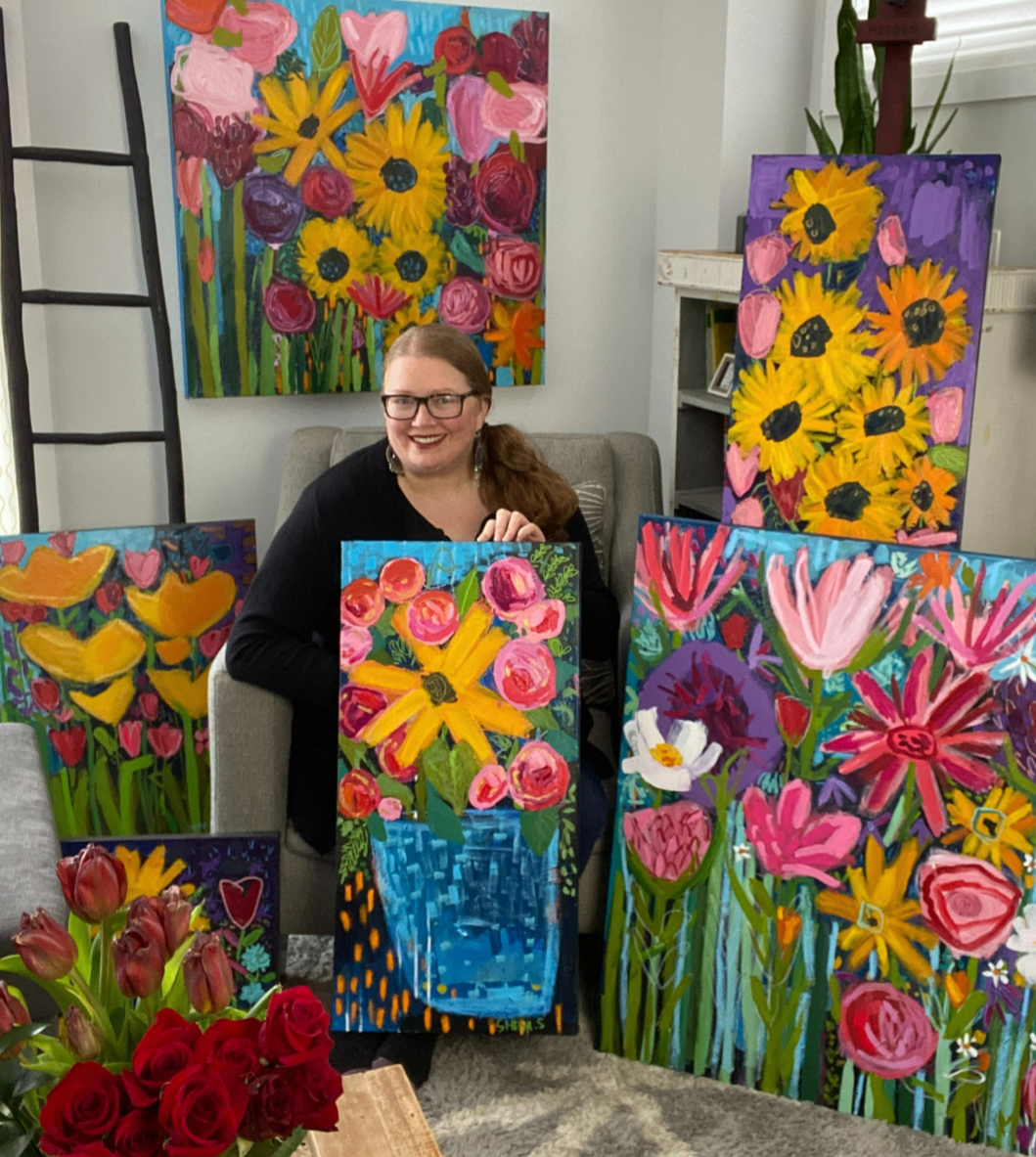 Hello, I am Sheryl Siddiqui. I am a mixed-media fine artist with an unquenchable passion for flowers and abstract gardens. I infuse energy, vibrancy, and a sense of joy into every stroke, inviting you to embark on a joyful journey of creativity. My art celebrates vibrant colours and positive high vibe energy,


As a creative expert and co-author of the best-selling book, "The CreativeLife Book," which claimed the number one spot in Creativity on Amazon Books, I am driven to share the joy of art and ignite the flames of creativity within the hearts of people worldwide.
-----------------------------------------------
Internationally published artist. International Award winning artist. Featured on, Rogers Daytime TV, CBC radio.
More About Me
Art Prints On Canvas AVAILABLE NOW!
View all
Regular price

$286.00 USD

Regular price

Sale price

$286.00 USD

Unit price

per

Regular price

From $119.00 USD

Regular price

Sale price

From $119.00 USD

Unit price

per
My Art Fans
Collector of Farm Fresh Tulips, Kim F. "
I love having "Farm Fresh" Tulips on my living room wall because of its brights colours. on greyer days, its lovely to look across to it and imagine a field of tulipsagainst a bright sky.
Collector of Soundtrack of my life (30"x40") Dianne W. Ottawa Canada.
"This stunning piece was posted on her IG and I immediately feel in love with it and within 24hrs it was here! Thank you social media.
When I met with Sheryl, she told me this painting was part of a series where the underlying message was to cultivate happiness in the here and now. Being happy with what we have as opposed to telling ourselves "I'll be happy when…(insert your thing)
Bam! That really hit me. I try to appreciate everything I have and I'm very choosy before I buy anything new but I know I still fall prey to thinking I'll be happy when…   
So now, I have this cheerful contemporary painting to remind me, in the most beautiful way, to be happy with what I've got, right here and right now.
Collector of Melding into Purple (30"x40"), and Open Me (10"x10" ) Tamara V. Vancouver Canada.
"Sheryl, we Love Love Love both paintings. The entire evening has revolved around hanging the paintings. I greatly appreciate how the obvious contrast of the yellow brings out the diversity and beauty in each shade of purple. That yellow teases out the best that every shade of purple has to offer. "
This is my Artwork Archive Inventory If you are interested in original art. Please contact me directly.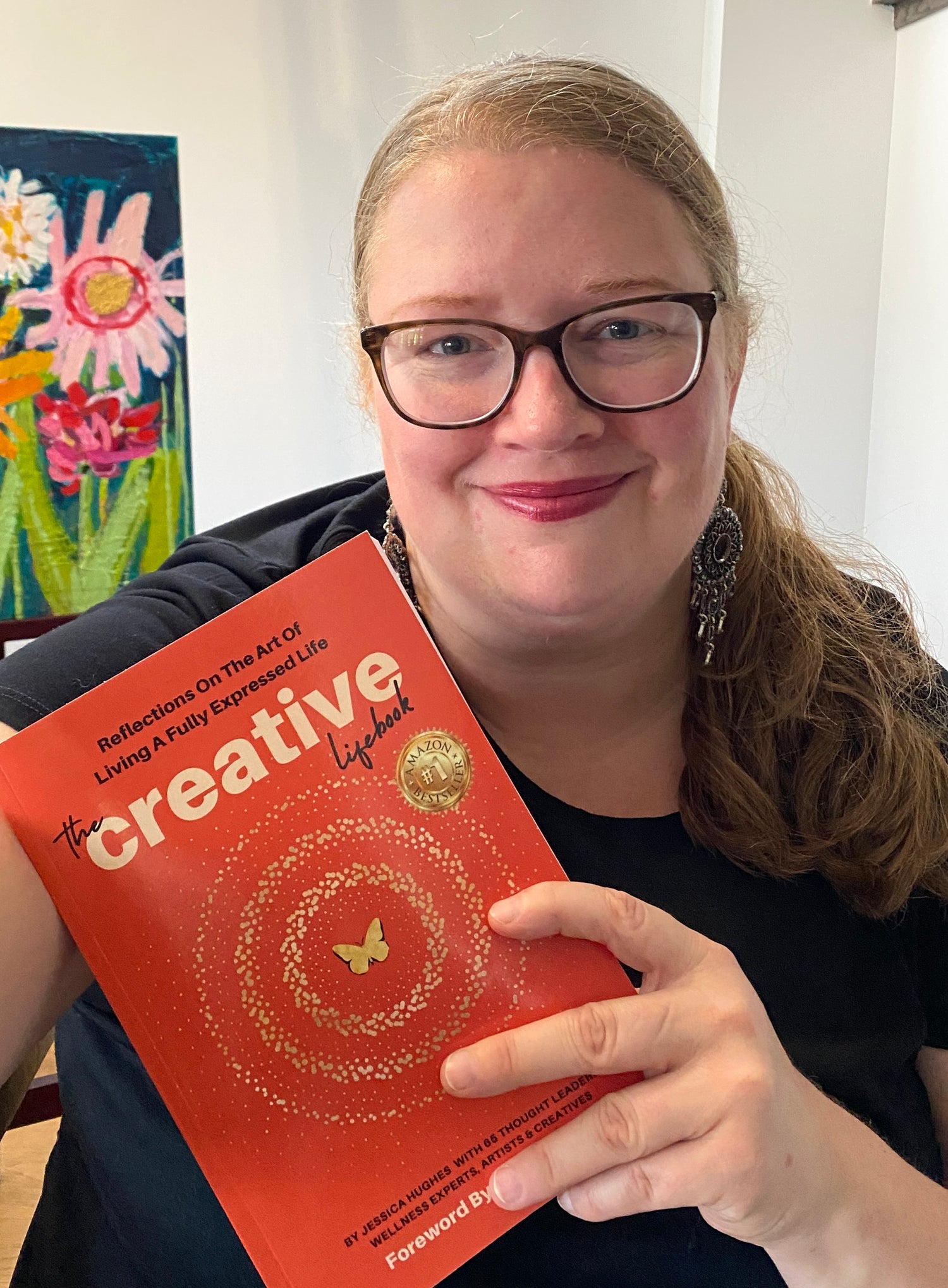 "Embrace a Fully Expressed Life"
"Unlock Boundless Inspiration! Embrace the Art of Living Fully Expressed! Sheryl Siddiqui Bestselling Co-Author of the 2023 Creative Life Book: Reflections on Living a Fully Expressed Life. #1 in Creativity on Amazon Books. Collaboration with 65 Thought Leaders, Wellness Experts, Artists, and Creatives. Forward by Bestselling Author Dr. Joe Vitale."